If you're equipped to deal with the ups and downs of competitive sport...
You have a distinct advantage!
👇🏻👇🏻👇🏻
Not only over your competitors.
But an advantage in day-to-day life too.
🏆 🏆 🏆
Top physical performances require more than a well-trained body.
I'm talking about: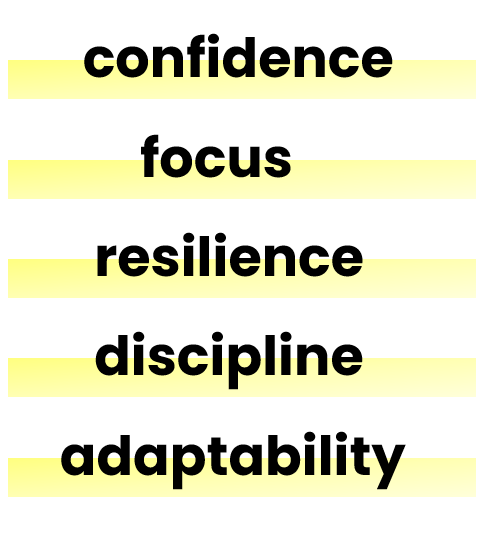 These mental skills enable athletes to perform under pressure, stay motivated, and adapt to changing circumstances.
⬇️ ⬇️ ⬇️
Your head shouldn't sabotage how you perform out there.
But, let's be real.
That's easier said than done!
😵‍💫 😵‍💫 😵‍💫
So if you want ways to:
✅ Build your confidence,
✅ Manage stress and anxiety,
✅ Improve your focus and concentration,
✅ Develop effective coping strategies for challenges and setbacks.


You can achieve your goals.
But, mental high performance is key.
⬇️ ⬇️ ⬇️
If you're not training it...
You're going to get your butt kicked.

<<< Click here >>>
Detailed examples of exactly

how I can help

you.
🏆 🏆 🏆