For every hour spent competing:
Think about the countless hours spent in practice.
🥵 🥵 🥵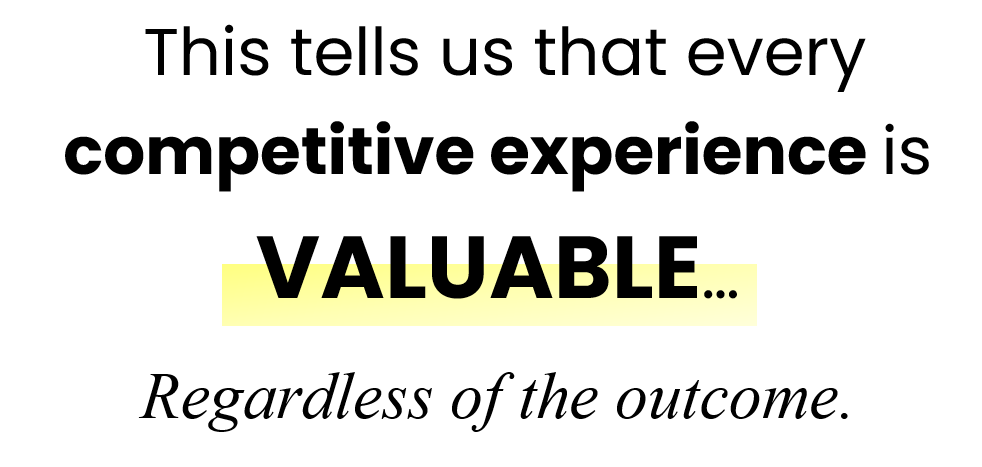 What do you do during the time after you compete?
If it went well, you're happy and excited!
You want to celebrate or chill.
⬇️ ⬇️ ⬇️
If it went badly?
You're understandably disappointed.
You might be (really) hard on yourself and zoom in and focus on what you did wrong out there.
😏😏😏
This is normal. We're all prone to focus on

⬇️ ⬇️ ⬇️